Art Concrete Guest Gallery: Curt Pieper
Curt Pieper
Natural Concrete Artistry, Hamilton, MI, USA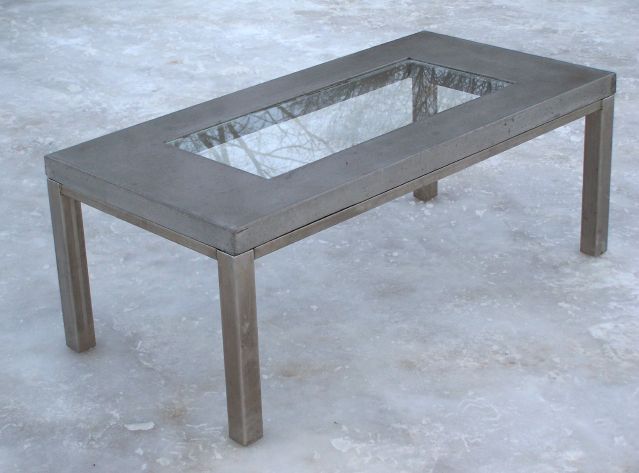 Curt Pieper's company, Natural Concrete Artistry, makes concrete tables that are simple and sophisticated. He likes to use concrete, glass and steel in his designs because they are natural elements with a cool industrial edge. Some of his designs incorporate his appreciation of nature. Utilizing a leaf, a branch or a fern formed in concrete merges the uniqueness of nature with the slightly unpredictable nature of concrete. Another group of tables in Curt Pieper's portfolio is the "fractured table series" (not shown) made by cracking tables and puzzling them back together. Grouting is selectively applied.
Curt Pieper's professional life has been spent running a ready-mix company. This experience with concrete fueled his desire to develop mixes specifically tailored for his table tops and counters. His design consists of 25B stone, 2NS sand, Portland cement and a Sika midrange water reducer. He developed this mix for the purpose of high strength, improved flow and reduction of air voids.
Curt Pieper has worked with concrete in very conventional ways in construction and is now exploring the possibilities of using concrete as a design element in the home.
The concrete is cured, polished with a diamond grinder and finally hand sealed and waxed until the surface is smooth and marble-like in feel. The table top rests on a stainless steel base. Acid staining is used in some pieces for added depth.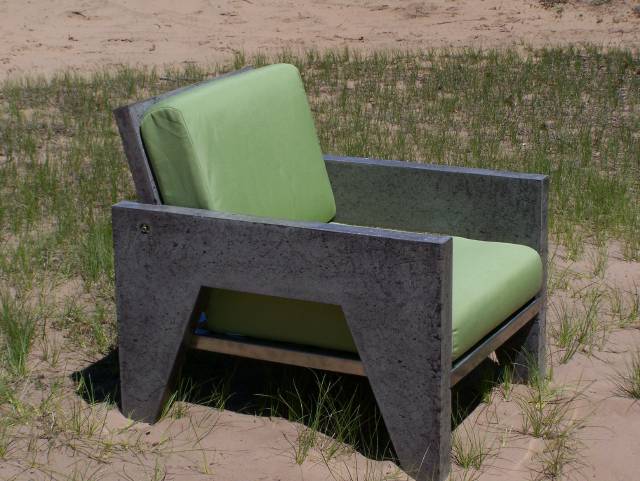 Pieper says of his concrete chair: "The idea and challenge was to design a comfortable concrete lounge chair. The desire was to incorporate lines from the structural concepts used in the construction of concrete bridges and translate them into a uniquely remarkable piece of furniture...It features dramatically grainy concrete polished to a marble-like finish and hand sealed, paired with a stainless steel base with an industrial finish."

http://www.naturalconcreteartistry.com/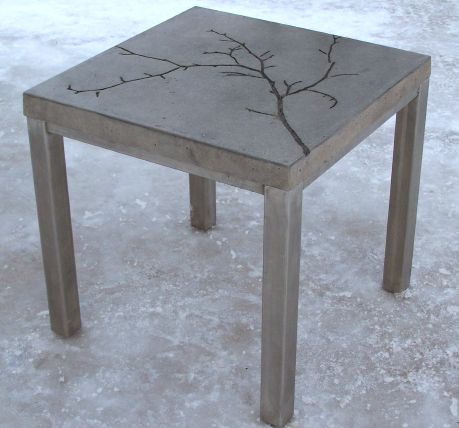 Back to Guest Gallery list?
---