Art Concrete Guest Gallery: Val Damon
Val Damon
New York
Concrete Jewelry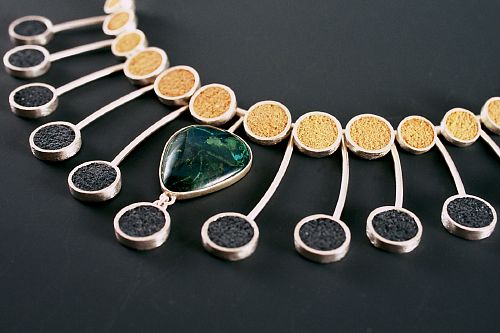 Val Damon has been creating her own line of studio jewelry in New York using gold and sterling silver since 2006. She uses concrete in some of her work.
"Both necklaces are constructed of sterling silver and were created in 2007. The concrete mixes are as described in "The Concrete Handbook for Artists": sand and white portland cement with acrylic admixture, but because I was using liquid dispersion pigment the mix is very much decided by touch."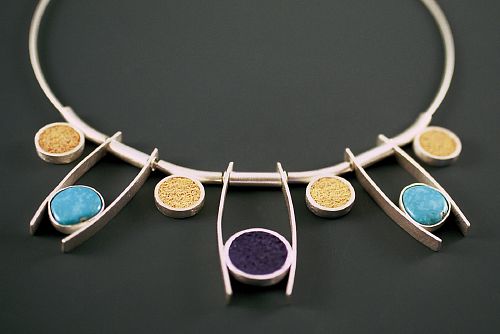 Back to Guest Gallery list?
---